Granville Fire Department
Granville Mass
Granville MA Fire Dept Permits (6 files)
The following permits may be downloaded for information or to assist in application only.
NO PERMIT IS VALID UNTIL SIGNED BY THE CHIEF OR HIS DESIGNEE OF THE GRANVILLE FIRE DEPARTMENT.
For all other permits not listed, please contact the Fire Department to ensure that you have the correct permit application and information.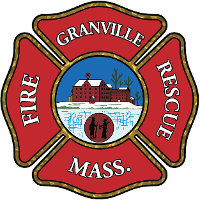 Station:

(413) 357-8572

Ext.

2
Burn Permit Activation:
Fire Dept on Town of Granville Website
Chief: Matthew Ripley
Deputy Chief: Wesley Bauver
---
---
---